The MEMORIAL ACTe is a Caribbean Centre of Expression and Memory of Slavery & the Slave Trade located in Pointe à Pitre, in the former Darboussier factory (here the video). It seeks to bring together a range of viewpoints and disciplines, drawing not only upon our history, the heart of the project, but also upon ethnology, social anthropology and history of the Arts.The history of slavery and the slave trade will be explained using archived documents, images, artefacts, everyday objects plus visual and audio testimonials.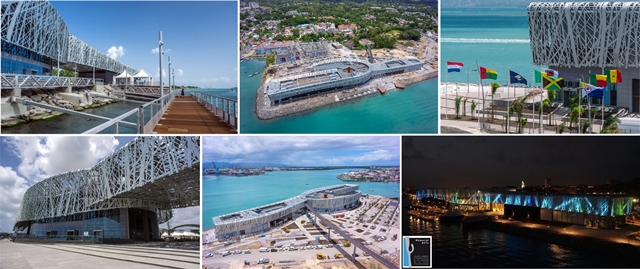 The MEMORIAL ACTe proposes a permanent 1700 sq m exhibition space describing the history of slavery from antiquity to the present day. Presented in 39 modules called "Islands" and regrouped into 6 historical periods or "Archipelagos", each tour is available with an audio-guide in 4 languages (French, Creole, English and Spanish).
Archipelago 1 - The Americas
Archipelago 2 - Towards slavery and the slave trade
Archipelago 3 - The Slavery Period
Archipelago 4 - Abolition
Archipelago 5 - Post abolition and segregation
Archipelago 6 - Today
The Museum also has available a Genealogical Research Area to learn about the history and origin of Guadeloupean and Caribbean surnames. You will enjoy the Memory Hill Park (Panoramic gardens offering a view of the sea, mountains and Pointe à Pitre town, with an orientation table and an ice-cream parlour) linked to the Memorial by a footbridge 11m high and the Seafront Promenade (a specially arranged footpath offering visitors a relaxing walk along the seafront).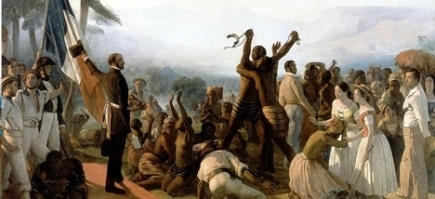 A cruise terminal is located in the Seafront Promenade of the MEMORIAL ACTe. In collaboration with professional tour guides, the visits to various historical & memorial sites of the islands of Guadeloupe are possible specifically for cruise ship passengers and pleasure craft boaters.