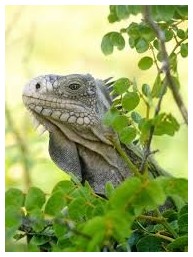 Excursion and ecotourism in Archipel
PETITE TERRE ISLANDS
Cruise to discover the classified nature reserve of Petite Terre islands
Located at 20 kms south of St. François, Petite-Terre is an archipelago composed of two islands, Terre-de-Haut and Terre-de-Bas, separated by a channel with transparent waters. An old lighthouse overlooking the large lagoon that separates the two islets behind some blowers, make great spring water jets over the holes where the sea rushes. Petite-Terre is the second iguana nature reserve in the world, you can also swim with sharks, barracudas etc. This little paradise is a savage archipelago protected by ONF. His coral reef protects the site.
There are many marine species (4 marine turtle species and more than 200 tropical fish species) and about 10,000 iguanas. Very few people can go at the same time since is it regulated by law. The beaches are very quiet and a true gem. And if you like diving, the surreal protected lagoon offers beautiful tropical fishes, sharks, marine turtles and sponges.
http://www.guadeloupe-islands.com/petite-terre-islet/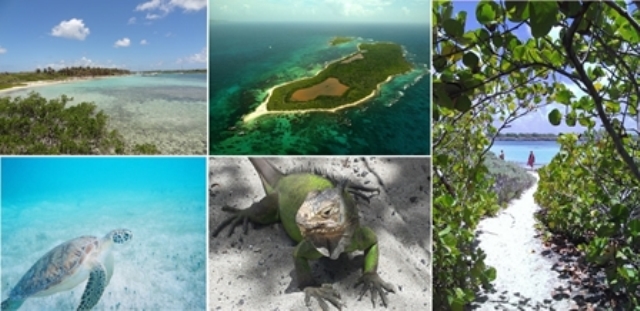 The islands of Petite-Terre are visited by tourists attracted by the preservation of their wildness and their populations of Caribbean iguanas and hermit crab. The site is protected, shuttles (motor boat or catamaran from Saint-François) are limited to two per day. The lighthouse of Terre-de-Bas locally called "lighthouse of the end of the world", is converted into a museum of fauna and flora. Terre-de-Haut is strictly forbidden to the public. It is a preserved area of human contact and only scientists and reserve guards are authorized to attend. Accompanying the shuttles make it clear to tourists, as there may be risks of fines and prosecution for non-compliance.